What is Done?
Core System
The game can now go through an entire cycle, like the process from start of player turn all the way to end of a board turn. Used state machines to keep track of the state of the game.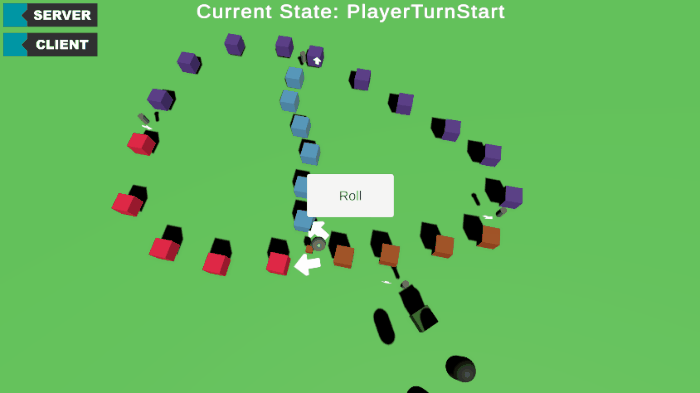 Board Movement
After rolling a dice, the player can move on the board. Players can now:
Choose which path to move if there are more than 1 path.
Intersecting a path to another path.
Lobby and Character Select
When players join a lobby, they can choose one of four characters. (This part is done before the NaGaDeMon Game jam started.)